Whether you're planning a cross-country trek or just commuting across town, who doesn't want to arrive in stress-free style? The next time the travel bug bites, be sure to pack these items to stay calm, cool and connected.
Booq Daypack
With its slim profile and sleek lines, it's hard to believe the amount of interior storage found in the Booq Daypack; and yet, with multiple compartments that can hold everything from a tablet and headphones to a 15.6" laptop, there's even room for a water bottle, your keys and whatever else you need on-the-go. The bag also boasts a water repellent exterior, open mesh back for comfort carry and the impressive Terralinq security feature that allows you to register your Daypack using a unique serial number for easy return should it ever get lost.
Find Booq Daypack on Amazon.
Snow Lizard SLXtreme iPhone Case
For adventurers and adrenaline junkies alike, look no further than this solar-powered, waterproof case that features military-grade ruggedness with a surprisingly slim design. Once your iPhone is housed safely inside, you'll still have access to calls, texts, photos and more using the touchscreen. To make it even better, its integrated built-in 5000 mAh battery boosts your phone's power up to 185%, providing up to 16-hours of talk time or 12 hours of app activity.
Find SLXtreme iPhone Case on Amazon.
ExoLens Professional Wide-Angle Lens System
One of the easiest ways to come down from the post-vacation blues is to relive all the fun through photos—so why not achieve award-winning quality shots every time? Through a partnership with Zeiss (revered for producing lenses and optics for over 170-years), ExoLens created this detachable wide-angle lens capable of capturing large scenery photos and video with superior image quality. The entire bracket fits right over your phone without scratching and also includes a custom pouch for easy carry-all.
Find ExoLens Professional Wide-Angle Lens System on Amazon.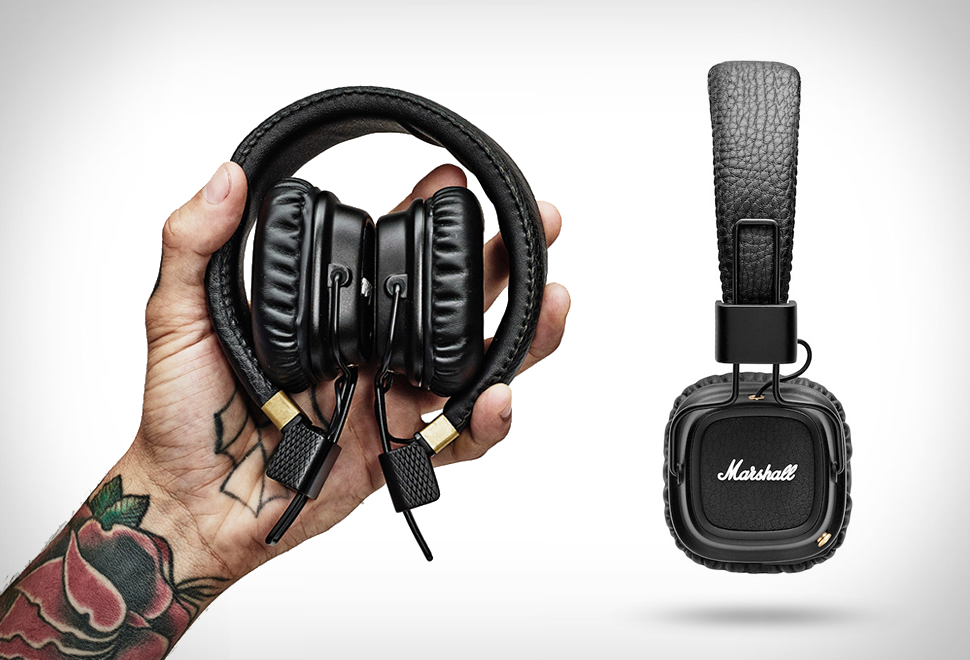 Marshall Headphones Major II Bluetooth
With over 30-hours of playtime on a single charge (well above industry standard) and its collapsible design, the Major II series is the perfect travel companion for when you want to shut the world out and turn the tunes on. Not only do you get crisp, clear sound for your music, Podcasts and, even, phone calls, it also includes a detachable 3.5mm cord should you want to hook up to an airplane's entertainment system. Even better? When listening wirelessly you can use the 3.5mm jack to share audio with your travel companion simply by connecting their headphones.
Find Marshall Headphones Major II Bluetooth on Amazon.